I did some work last Sunday and forgot to take pictures. I just removed the condenser, radiator, and fan so that I have access to the engine. I got a lot done today. Everything came right off with a minimum of fuss. That is until I got to the heads. Those mofo's just don't want to come out. I decided to call it a day and figure out how to remove them tomorrow.
The parts are starting to pile up. I need to clean out the shed so that I can put them in there.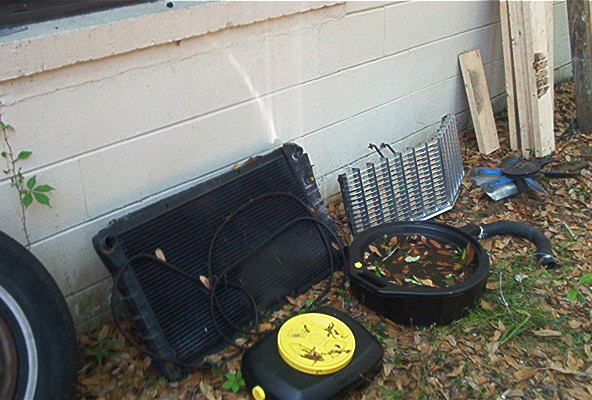 I didn't trust myself on the wires so I took pictures of them so I would know where they go back.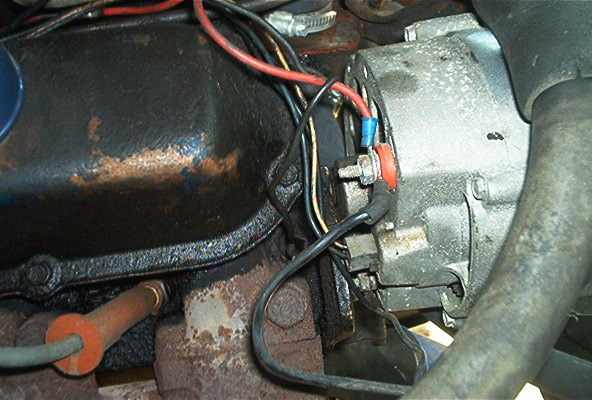 Here is the intake off. Notice how clean it is. I did find a few pieces of the old nylon timing gear in the valley.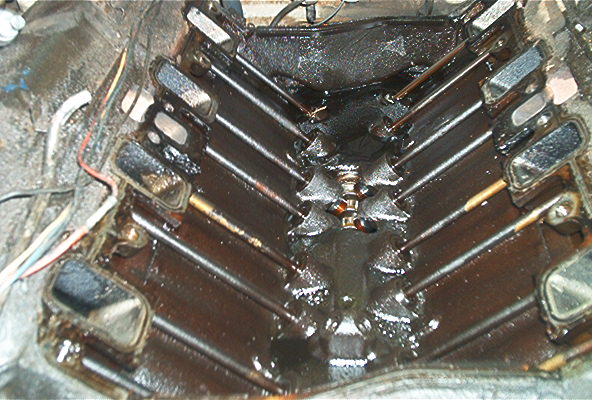 The number that every big block Caddy lover knows. My baby came with the 950 heads.